重要日期

截稿日期: 2019年1月20日

会议日期:

2019年5月27-29日

录用通知:

投稿后20-40天

论文出版:

收到最终稿后30-60天
联系我们

邮箱:

huiyi123net_may@126.com

手机:

0086-18917219762

座机:

021-51098086

QQ:

2934920393

huiyi123公众号

huiyi123微信客服
EDUINNOV2019演讲嘉宾信息如下: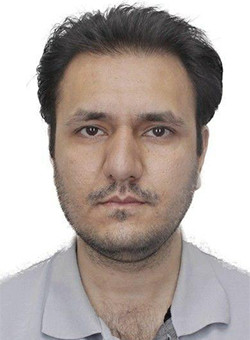 Dr. Syed Abdul Rehman Khan, Professor
Dr. Syed Abdul Rehman Khan, Professor
Brasi School of Supply Chain Management, Business Research Institute, USA
Biography: Dr. Syed Abdul Rehman Khan is a professor of Supply Chain and Logistic Management. Prof. Khan achieved his CSCP—Certified Supply Chain Professional certificate and successfully completed his Doctorate Degree. Since 2014 and 2015, Prof. Khan is affiliated with Chang'an University, China and Brasi School of Supply Chain Management, USA respectively. Dr. Khan has more than seven years' core experience of supply chain and logistics at industry and academic levels. Prof. Khan has attended several international conferences in Dubai, Pakistan, Taiwan, and China, US, Netherland and has also been invited as guest speaker, keynote speaker and conference committee member. He has published 2 books on "Global Sourcing" and "Strategic Supply Chain Management" respectively and published more than 22 research papers including 6 SCI indexed Research Papers, 13 EI indexed Research Papers in different well renowned international journals and conferences. He is a regular contributor to conferences and workshops around the world. Dr. Khan also holds Editorial Membership of two international journals. In addition, Prof. Khan holds memberships in the following well renowned institutions and supply chain bodies/associations: APCIS-U.S.; Supply Chain Council U.S.; Supply Chain Association of Pakistan; USA Council of Supply Chain Management Professionals; and Global Supply Chain Council China.
Topic: The Relationship Between Green Supply Chain Performance, Energy Demand, Economic Growth and Environmental Sustainability: An Empirical Evidence from Developed Countries
Abstract: Background: This study is for examining the association between green logistics, energy demand, renewable energy consumptions, environmental performance and sustainable economic development in a panel of nineteen developed economies around the globe over the period from 2008 - 2017. In addition, the article expands domain of green logistics from firm level to country level and also connects national scale economic indicators with green logistical performance.
Methods: The study employs Pools OLS (ordinary least square) statistical technique to check hypothesis, while secondary data have been used, which were downloaded from the World Bank. Results: The results reveal that the green logistics indicators have strongly positive correlation with green energy sources, FDI inflows, and Trade openness. On the other hand, greenhouse gas emissions and carbon emissions have negative correlation with green logistics. Furthermore, renewable energy is a driving factor of green logistics and supply chain operations which also promote environmental and economic sustainability
Conclusion: This article provides the insight of the association between green logistics performance and national scale economic and environmental indicators. In addition, this research will help practitioners, senior managers and policymaker to understand the importance of renewable energy and green practices in logistical operations.